Le Celtic (Tarbes)
♡♡♡♡♡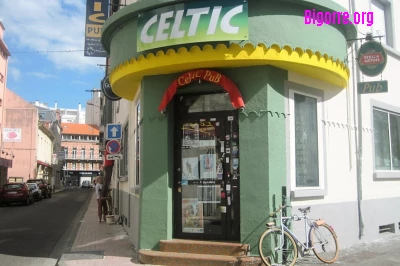 The pub for those who like to listen to music, all kinds of music, three, four or five times a week. A must for the Tarbes scene!
Bigorre.org favorite in 2007 et 2011
close by
reviews on Le Celtic
Note de Le Celtic :
♡♡♡♡♡
sur 17 votes
latest reviews :
😁Pas de soirées concert au Celtic a cause du confinement. J'ai hate que tout ca soit passé pour qu'on retrouve le Celtic. On t'aime Jean-Louis !!!
(Laurence - Tarbes - Sunday 15th of November 2020)
😁Vivement la fin du confinement pour retourner au Celtic !
(Yves - Tarbes - Saturday 21st of March 2020)
😁Super concert, super ambiance, super sympa
(Lucas - Tarbes - Wednesday 22nd of January 2020)
News et spectacles de Le Celtic
Tuesday 2nd of June 2020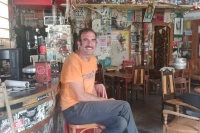 Interview
Tuesday 28th of January 2020
News
Split Second
Kévin Denard
Dieval & les Propulsions
Golden Gasoline
Tsar
...
Sunday 12th of January 2020
News
Mister Nils
The Watt Enterprise
Nicolas Woilet
GoshoGérald
Origin Pulse
...
Wednesday 1st of January 2020
News
News et spectacles à Tarbes
Tuesday 22nd of September 2020
News
Sunday 28th of June 2020
News
Friday 29th of November 2019
News
Friday 21st of June 2019
Nous avons vu
Fête de la Musique à Tarbes et en Hautes-Pyrénées
Les Chtarbés
Dieval & les Propulsions
Les KonKi'SadoR
El Duende Y Los Baldes
Em Cima
...
Donnez Votre avis sur Le Celtic
2020
😁Pas de soirées concert au Celtic a cause du confinement. J'ai hate que tout ca soit passé pour qu'on retrouve le Celtic. On t'aime Jean-Louis !!!
(Laurence - Tarbes - Sunday 15th of November 2020)
😁Vivement la fin du confinement pour retourner au Celtic !
(Yves - Tarbes - Saturday 21st of March 2020)
😁Super concert, super ambiance, super sympa
(Lucas - Tarbes - Wednesday 22nd of January 2020)
2019
😁Pas besoin de commentaire, ce Celtic c'est Le Bar de Tarbes.
(Valentin - Tarbes - Monday 10th of June 2019)
😁une programmation et une ambiance qui en font un lieu précieux pour Tarbes
(Vincent - Tarbes - Friday 7th of June 2019)
😁Le Celtic, encore le Celtic, toujours le Celtic !!!
(Julien - Vic Bigorre - Saturday 9th of March 2019)
2018
😁Merci Jean-Louis pour tous ces concerts, comme celui de ce soir avec Chu Tsao !!!
(Jean-louis - Tarbes - Saturday 16th of June 2018)
😁THE bar de Tarbes!! Vive Jean-Louis!!
(Corinne - Compiegne - Sunday 22nd of April 2018)
😁Y a pas a dire c'est au Celtic que ca se passe. Merci Jean-Louis pour ces super concerts
(Eric - Orleix - Saturday 14th of April 2018)
😁LE bar de Tarbes qui depuis plus de 10ans propose des concerts et autres soirées éclectiques.Sans se prendre la tête jean louis est arrivé à s imposé comme une référence. Enfin un bar sans matuvu merci encore jean louis.
(Dominique - Ossun - Wednesday 11th of April 2018)
😁Super ambiance hier soir pour le micro et les mots. Heureusement qu'il y a le celtic !
(Louis - Tarbes - Thursday 8th of March 2018)
2017
😁Rien à ajouter, tout est dit : Le Celtic est sans aucun doute le bar les plus sympa de Tarbes, pour boire une bière, pour discuter avec Jean-Louis et bien sur pour les concerts, encore les concerts et toujours les concerts !
(Sophie - Tarbes - Friday 29th of December 2017)
😁Sans aucune hésitation le bar le plus sympa de Tarbes. Merci Jean-Louis pour tous ces concerts !
(Olivier - Tarbes - Sunday 30th of April 2017)
2016
😁Il y a les bars qui mettent de la musique pour mettre de la bière et il y a le Celtic qui vend de la bière pour nous proposer de la musique. Le lieu incontournable de tous ceux qui aiment la musique live dans toute sa diversité !.
(Stéphane - Barbazan Debat - Tuesday 20th of December 2016)
😁Toujours un plaisir de se retrouver au Celtic! Bonnes bières, bons whisky, bonnes musiques, grosse ambiance!
(Nico - Tarbes - Friday 15th of April 2016)
2012
😁heureusement que le celtic pub existe!!! =)
(Claire - Tarbes - Tuesday 3rd of April 2012)
Photos around Le Celtic