Current weather for Contraalmirante Cordero (Argentina)
Current weather at Contraalmirante Cordero : clear sky with wind from South West with a speed of 18 km/h.
The temperature is 88 °F, felt temperature is 93 °F
The relative humidity of the air is 10 % : between 0 (extremely dry air) and 100% (air saturated with water, appearance of water droplets again liquid suspended like fog or cloud).
Pressure is 29.71 inHg : low-pressure regime, a harbinger of gray and even rainy weather.
Wind direction from South West with a speed of 10 kt
Last update 59386 minutes ago.
Le soleil se lève à 10:33 et se couche à 00:53
Current weather and forecast near to Contraalmirante Cordero
Contraalmirante Cordero (AR) à 0 kmVista Alegre (AR) à 4 kmIngeniero Luis A. Huergo (AR) à 89 kmGeneral Enrique Godoy (AR) à 96 kmMariano Moreno (AR) à 162 kmProvincia de Río Negro (AR) à 173 kmChimpay (AR) à 181 kmLas Lajas (AR) à 194 km
Forecast for next 5 days at Contraalmirante Cordero (Argentina)
Monday 9th of December 2019
Sky will be covered with cloud all the night and the day will be cloudy from morning to evening
Temperature from 32 °F to 32 °F
Wind speed up to 0 kt
A 22h :
clear sky
humidity 9%
pressure 29.71 inHg
wind from South West 17 kt
Tuesday 10th of December 2019
Sky will be mainly clear but cloud will appear and the day will be very cloudy with may be a small apparition of the sun
Temperature from 63 °F to 91 °F
Wind speed up to 22 kt
A 1h :
clear sky
humidity 13%
pressure 29.8 inHg
wind from South West 22 kt
A 4h :
scattered clouds
humidity 32%
pressure 29.8 inHg
wind from South West 10 kt
A 7h :
broken clouds
humidity 34%
pressure 29.8 inHg
wind from South West 15 kt
A 10h :
scattered clouds
humidity 20%
pressure 29.85 inHg
wind from South 10 kt
A 13h :
clear sky
humidity 11%
pressure 29.83 inHg
wind from South West 5 kt
A 16h :
scattered clouds
humidity 8%
pressure 29.71 inHg
wind from South 10 kt
A 19h :
overcast clouds
humidity 10%
pressure 29.62 inHg
wind from South 7 kt
A 22h :
overcast clouds
humidity 10%
pressure 29.68 inHg
wind from South 18 kt
Wednesday 11th of December 2019
Sky will be covered with cloud all the night and the day will be very cloudy with may be a small apparition of the sun
Temperature from 64 °F to 84 °F
Wind speed up to 36 kt
A 1h :
overcast clouds
humidity 17%
pressure 29.74 inHg
wind from South West 12 kt
A 4h :
broken clouds
humidity 25%
pressure 29.74 inHg
wind from South West 14 kt
A 7h :
overcast clouds
humidity 19%
pressure 29.74 inHg
wind from South West 14 kt
A 10h :
overcast clouds
humidity 22%
pressure 29.77 inHg
wind from South West 17 kt
A 13h :
broken clouds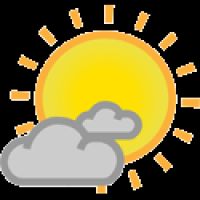 humidity 18%
pressure 29.74 inHg
wind from South 23 kt
A 16h :
scattered clouds
humidity 11%
pressure 29.65 inHg
wind from South 33 kt
A 19h :
clear sky
humidity 14%
pressure 29.65 inHg
wind from South 36 kt
A 22h :
clear sky
humidity 15%
pressure 29.77 inHg
wind from South West 24 kt
Thursday 12th of December 2019
Sky will be clear all night long and the day will be very cloudy with may be a small apparition of the sun
Temperature from 50 °F to 73 °F
Wind speed up to 24 kt
A 1h :
clear sky
humidity 30%
pressure 29.88 inHg
wind from South West 21 kt
A 4h :
clear sky
humidity 42%
pressure 29.94 inHg
wind from South West 16 kt
A 7h :
few clouds
humidity 41%
pressure 29.97 inHg
wind from South West 13 kt
A 10h :
scattered clouds
humidity 28%
pressure 30 inHg
wind from South West 17 kt
A 13h :
overcast clouds
humidity 16%
pressure 30 inHg
wind from South West 14 kt
A 16h :
overcast clouds
humidity 11%
pressure 29.91 inHg
wind from South West 15 kt
A 19h :
few clouds
humidity 10%
pressure 29.83 inHg
wind from South 16 kt
A 22h :
scattered clouds
humidity 17%
pressure 29.85 inHg
wind from South East 1 kt
Friday 13th of December 2019
Sky will be covered with cloud all the night and the day will be cloudy from morning to evening
Temperature from 59 °F to 84 °F
Wind speed up to 22 kt
A 1h :
overcast clouds
humidity 14%
pressure 29.91 inHg
wind from North West 6 kt
A 4h :
broken clouds
humidity 15%
pressure 29.85 inHg
wind from North West 10 kt
A 7h :
broken clouds
humidity 17%
pressure 29.85 inHg
wind from South 5 kt
A 10h :
overcast clouds
humidity 15%
pressure 29.83 inHg
wind from South 3 kt
A 13h :
overcast clouds
humidity 10%
pressure 29.77 inHg
wind from South 7 kt
A 16h :
overcast clouds
humidity 11%
pressure 29.71 inHg
wind from South 13 kt
A 19h :
overcast clouds
humidity 12%
pressure 29.68 inHg
wind from South 22 kt
A 22h :
overcast clouds
humidity 19%
pressure 29.74 inHg
wind from South West 18 kt
Saturday 14th of December 2019
Sky will be covered with cloud all the night and the day will be very cloudy with may be a small apparition of the sun
Temperature from 57 °F to 82 °F
Wind speed up to 18 kt
A 1h :
overcast clouds
humidity 31%
pressure 29.83 inHg
wind from South West 17 kt
A 4h :
broken clouds
humidity 33%
pressure 29.83 inHg
wind from South West 18 kt
A 7h :
scattered clouds
humidity 32%
pressure 29.85 inHg
wind from South West 12 kt
A 10h :
broken clouds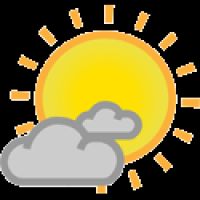 humidity 17%
pressure 29.91 inHg
wind from South West 18 kt
A 13h :
broken clouds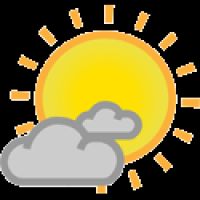 humidity 15%
pressure 29.88 inHg
wind from South 17 kt
A 16h :
scattered clouds
humidity 14%
pressure 29.8 inHg
wind from South 16 kt
A 19h :
clear sky
humidity 10%
pressure 29.8 inHg
wind from South West 15 kt
Weather forecast provided by OpenWeatherMap under licence CC BY-SA 4.0
Aerial map of Contraalmirante Cordero
+ de weather news