current weather for Matongo (Tanzania)
Matongo is located close to Nyakabindi at 19 mile↑, Maswa at 22 mile↑, Bunda at 27 mile↑, Bariadi at 30 mile↑, Issenye at 32 mile↑, Nyamuswa at 34 mile↑, Butiama at 43 mile↑, Kibara at 47 mile↑, Kisesa at 49 mile↑, Magu Kahangara at 52 mile↑,
Elevation : 1 mile
currently : 84

°F

broken clouds at Matongo
the current temperature is 84 °F, the temperature felt is 84 °F
Wind direction from East with a speed of 6 mph with gusts at 7 mph
relative humidity of the air is 33 % : between 0 (extremely dry air) and 100% (air saturated with water, appearance of water droplets again liquid suspended like fog or cloud)
pressure is 30 inHg.
weather last updated 60774 minutes
Sunset in 3h32 the sun rises in 14h22. The day lasts 12h50
broken clouds at Matongo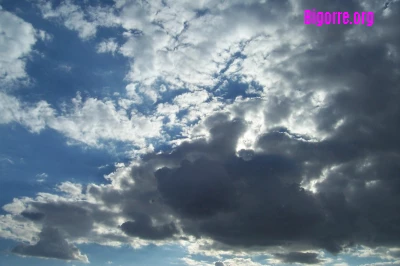 aerial view of Matongo
Weather forecast for Matongo (Tanzania)
Thursday 28th of October 2021
Sky will be covered with cloud all the night and the day will be cloudy from morning to evening Rain is forecasted.
the temperature will range from 73 °F to 90 °F
wind speed up to 12 mph
Scattered clouds
relative humidity of the air is 27%
pressure is 30 inHg
Wind direction from East 4 mphwith gusts at 6 mph
Light rain
0 in of rain
relative humidity of the air is 28%
pressure is 30 inHg
Wind direction from South 3 mphwith gusts at 5 mph
Light rain
0 in of rain
relative humidity of the air is 45%
pressure is 30 inHg
Wind direction from North 5 mphwith gusts at 10 mph
Overcast
relative humidity of the air is 64%
pressure is 30 inHg
Wind direction from North 5 mphwith gusts at 12 mph
Friday 29th of October 2021
Sky will be covered with cloud all the night and the day will be cloudy from morning to evening
the temperature will range from 66 °F to 93 °F
wind speed up to 14 mph
high heat alert with 93 °F at Matongo
Overcast
relative humidity of the air is 63%
pressure is 30 inHg
Wind direction from North East 5 mphwith gusts at 14 mph
Overcast
relative humidity of the air is 67%
pressure is 30 inHg
Wind direction from East 4 mphwith gusts at 12 mph
Broken clouds
relative humidity of the air is 72%
pressure is 30 inHg
Wind direction from East 5 mphwith gusts at 12 mph
Scattered clouds
relative humidity of the air is 36%
pressure is 30 inHg
Wind direction from East 7 mphwith gusts at 9 mph
Broken clouds
relative humidity of the air is 21%
pressure is 30 inHg
Wind direction from South 2 mphwith gusts at 3 mph
Broken clouds
relative humidity of the air is 25%
pressure is 30 inHg
Wind direction from West 6 mphwith gusts at 5 mph
Overcast
relative humidity of the air is 37%
pressure is 30 inHg
Wind direction from North West 6 mphwith gusts at 11 mph
Light rain
0 in of rain
relative humidity of the air is 55%
pressure is 30 inHg
Wind direction from North 3 mphwith gusts at 8 mph
Saturday 30th of October 2021
Sky will be covered by cloud a large part of the night, there will be nightly rain and the day will be cloudy from morning to evening
the temperature will range from 68 °F to 90 °F
wind speed up to 19 mph
Light rain
0 in of rain
relative humidity of the air is 60%
pressure is 30 inHg
Wind direction from North 4 mphwith gusts at 8 mph
Scattered clouds
relative humidity of the air is 58%
pressure is 30 inHg
Wind direction from North East 5 mphwith gusts at 19 mph
Few clouds
relative humidity of the air is 61%
pressure is 30 inHg
Wind direction from East 5 mphwith gusts at 16 mph
Broken clouds
relative humidity of the air is 48%
pressure is 30 inHg
Wind direction from East 7 mphwith gusts at 14 mph
Overcast
relative humidity of the air is 31%
pressure is 30 inHg
Wind direction from North West 1 mphwith gusts at 4 mph
Overcast
relative humidity of the air is 28%
pressure is 30 inHg
Wind direction from North West 2 mphwith gusts at 8 mph
Light rain
0 in of rain
relative humidity of the air is 43%
pressure is 30 inHg
Wind direction from West 3 mphwith gusts at 10 mph
Light rain
0 in of rain
relative humidity of the air is 55%
pressure is 30 inHg
Wind direction from North West 4 mphwith gusts at 8 mph
Sunday 31st of October 2021
Sky will be covered with cloud all the night, there will be nightly rain and the day will be cloudy from morning to evening Rain is forecasted. 0 in rain in 24h
the temperature will range from 66 °F to 91 °F
wind speed up to 20 mph
Light rain
0 in of rain
relative humidity of the air is 65%
pressure is 30 inHg
Wind direction from North East 4 mphwith gusts at 11 mph
Broken clouds
relative humidity of the air is 67%
pressure is 30 inHg
Wind direction from East 3 mphwith gusts at 5 mph
Broken clouds
relative humidity of the air is 67%
pressure is 30 inHg
Wind direction from East 5 mphwith gusts at 14 mph
Broken clouds
relative humidity of the air is 44%
pressure is 30 inHg
Wind direction from East 8 mphwith gusts at 13 mph
Overcast
relative humidity of the air is 26%
pressure is 30 inHg
Wind direction from North East 4 mphwith gusts at 7 mph
Light rain
0 in of rain
relative humidity of the air is 31%
pressure is 30 inHg
Wind direction from South West 8 mphwith gusts at 10 mph
Light rain
0 in of rain
relative humidity of the air is 63%
pressure is 30 inHg
Wind direction from North 10 mphwith gusts at 19 mph
Light rain
0 in of rain
relative humidity of the air is 66%
pressure is 30 inHg
Wind direction from North 9 mphwith gusts at 20 mph
Monday 1st of November 2021
Sky will be covered with cloud all the night and the day will be cloudy from morning to evening Rain is forecasted. 0 in rain in 24h
the temperature will range from 66 °F to 90 °F
wind speed up to 11 mph
Broken clouds
relative humidity of the air is 73%
pressure is 30 inHg
Wind direction from East 4 mphwith gusts at 9 mph
Broken clouds
relative humidity of the air is 75%
pressure is 30 inHg
Wind direction from East 4 mphwith gusts at 10 mph
Broken clouds
relative humidity of the air is 74%
pressure is 30 inHg
Wind direction from South East 4 mphwith gusts at 5 mph
Broken clouds
relative humidity of the air is 48%
pressure is 30 inHg
Wind direction from East 6 mphwith gusts at 10 mph
Overcast
relative humidity of the air is 27%
pressure is 30 inHg
Wind direction from North 4 mphwith gusts at 7 mph
Light rain
0 in of rain
relative humidity of the air is 36%
pressure is 30 inHg
Wind direction from East 8 mphwith gusts at 10 mph
Light rain
0 in of rain
relative humidity of the air is 61%
pressure is 30 inHg
Wind direction from North 4 mphwith gusts at 11 mph
Light rain
0 in of rain
relative humidity of the air is 68%
pressure is 30 inHg
Wind direction from North East 5 mphwith gusts at 10 mph
Tuesday 2nd of November 2021
Sky will be covered with cloud all the night and the day will be cloudy from morning to evening
the temperature will range from 66 °F to 77 °F
wind speed up to 7 mph
Overcast
relative humidity of the air is 71%
pressure is 30 inHg
Wind direction from North East 2 mphwith gusts at 7 mph
Overcast
relative humidity of the air is 71%
pressure is 30 inHg
Wind direction from South West 2 mphwith gusts at 3 mph
Overcast
relative humidity of the air is 76%
pressure is 30 inHg
Wind direction from South East 3 mphwith gusts at 3 mph
Overcast
relative humidity of the air is 51%
pressure is 30 inHg
Wind direction from East 4 mphwith gusts at 6 mph
Weather forecast provided by OpenWeatherMap under licence CC BY-SA 4.0
close by
Weather news